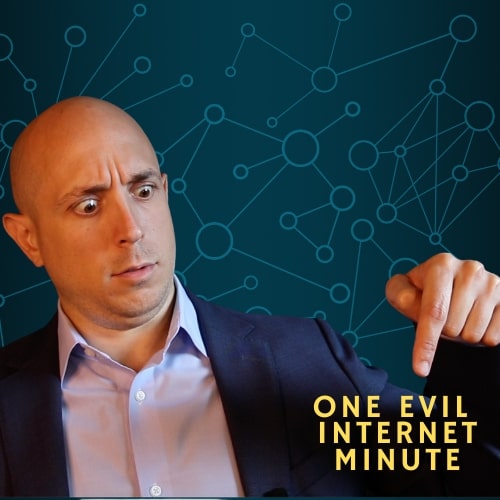 The report, Evil Internet Minute, released by San Francisco based cyber security firm Risk IQ offers a summary of threats businesses face every minute of everyday.
Here's just a few of those items:
1.5 Computers Attacked
16,172 Records Compromised
375 New Threats Emerge
Average cost to businesses is $24.70
One easy way we can help fight these threats is by hitting the like button for the algorithm to spread this message.  So please take a moment, and just smack that like button like it's one of the cybercriminals causing all this trouble from their parents basement or some third world country.
As we all know by now the digital arms race between us and the cybercriminals isn't stopping anytime soon.  The internet is still in it's Wild West days.  It mostly open and free is largely unregulated.  So just like life on the frontier, life in the digital realm requires specialized precautions to remain safe and secure.
Here are some cyber security "must haves' for your business:
Zero Trust Networking
Strong Password Policy
MFA
Security Awareness Training
Darkweb Monitoring
Those of us facing regulatory compliance SOC and SEIM Services.
At Engler IT we provide all these services and more to businesses of all sizes.  Thank you for watching.  Cheers to your success.